Address format
You can adjust the address format in the plugin's settings.
Go to Eventbrite Events → Settings, and select the "Date & Address" tab on top of the Settings page. Then, scroll down to see the Address format settings.
Eventbrite offers some predefined address variables. Some of them are complete, and some of them represent just one part of the address. You can either use one address variable or put together a custom format combining more variables.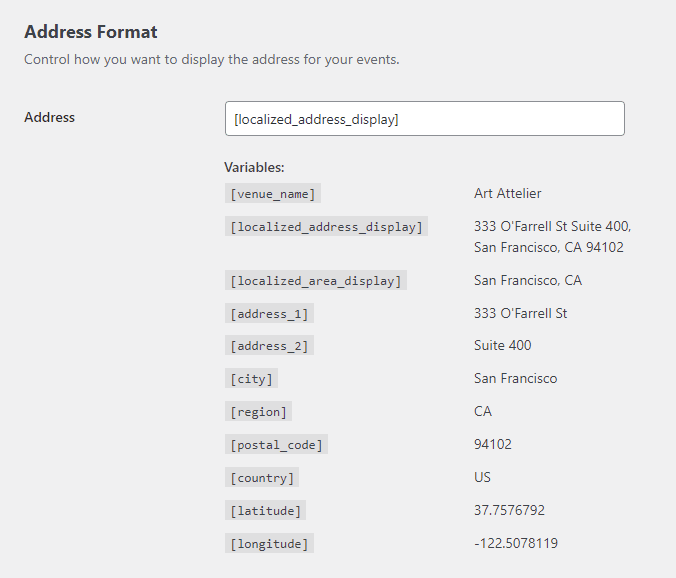 Combining the address variables#
If you choose to put together the custom format, feel free to use separators between the address variables. Let's say you want to prepend the venue name to the final address. Then your format can look like this:
[venue_name] - [localized_address_display]
And the final address will be:
Art Attelier – 333 O'Farrell St Suite 400, San Francisco, CA 94102
Last updated on November 17, 2021