Placeholder image
The placeholder image is a fallback image used if there is no event image set on the Eventbrite.
You can set the placeholder image globally in the settings. Go to Eventbrite Events → Settings, and select the "Appearance" tab on top of the Settings page.
We recommended uploading an image with the exact dimensions of 800×400 pixels. If you upload a bigger image, it will be automatically cropped.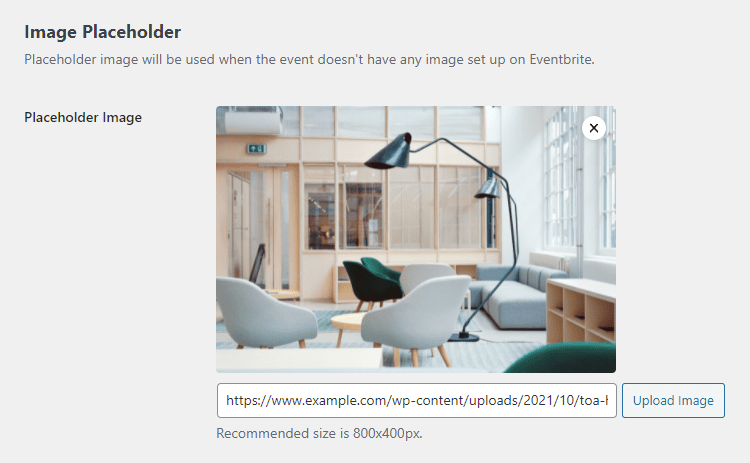 Last updated on October 11, 2021