Date and time format
You can adjust the date and time format in the plugin's settings.
Navigate to Eventbrite Events → Settings, and select the "Date & Address" tab on top of the Settings page.
The first option lets you choose either the 12-hours or the 24-hours hour system.
In the second option, you can set the date format (the same way as you do in the WordPress settings). Either choose one of the predefined options or specify your custom format.
If unsure how to use date variables, see the documentation on date and time formatting written by the WordPress team. After inserting variables into the custom field, you should immediately see the preview of the chosen date format.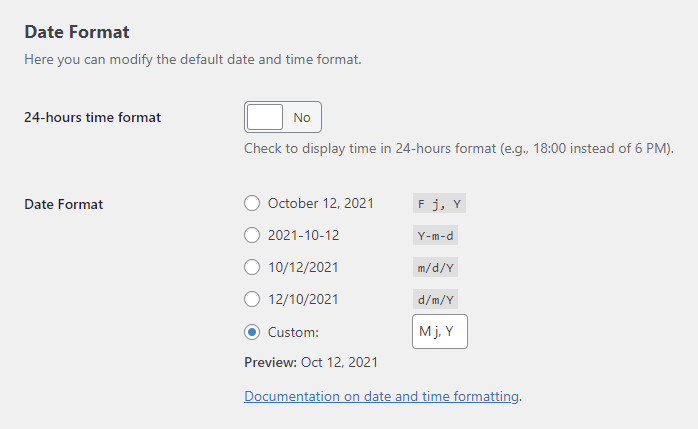 Last updated on October 12, 2021