Customizing color
We designed Event Feed for Eventbrite with customization in mind, so it can always match your awesome brand. Feel free to change the default blue to any other color.
Customizing the color of your event feed is really easy – you can either click on the input field and choose the suitable color from the color picker or enter the exact HEX code of your brand color. If unsure how to get the HEX color code, this article may help.

After saving your event feed, the new color will be applied to all event dates, buttons, and links. The only elements that stay unchanged are buttons and links in Ticket Checkout – those are provided by Eventbrite (in an iframe), so we are not allowed to style them.
Here is the event preview with customized color.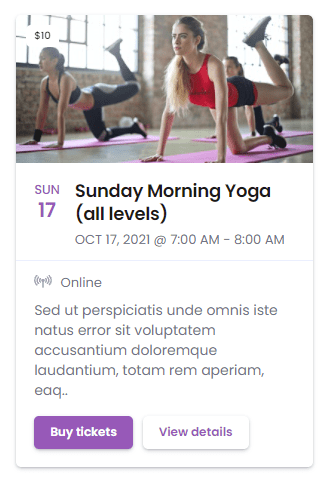 Last updated on October 11, 2021